Event Highlight: Visit to the United Nations in New York City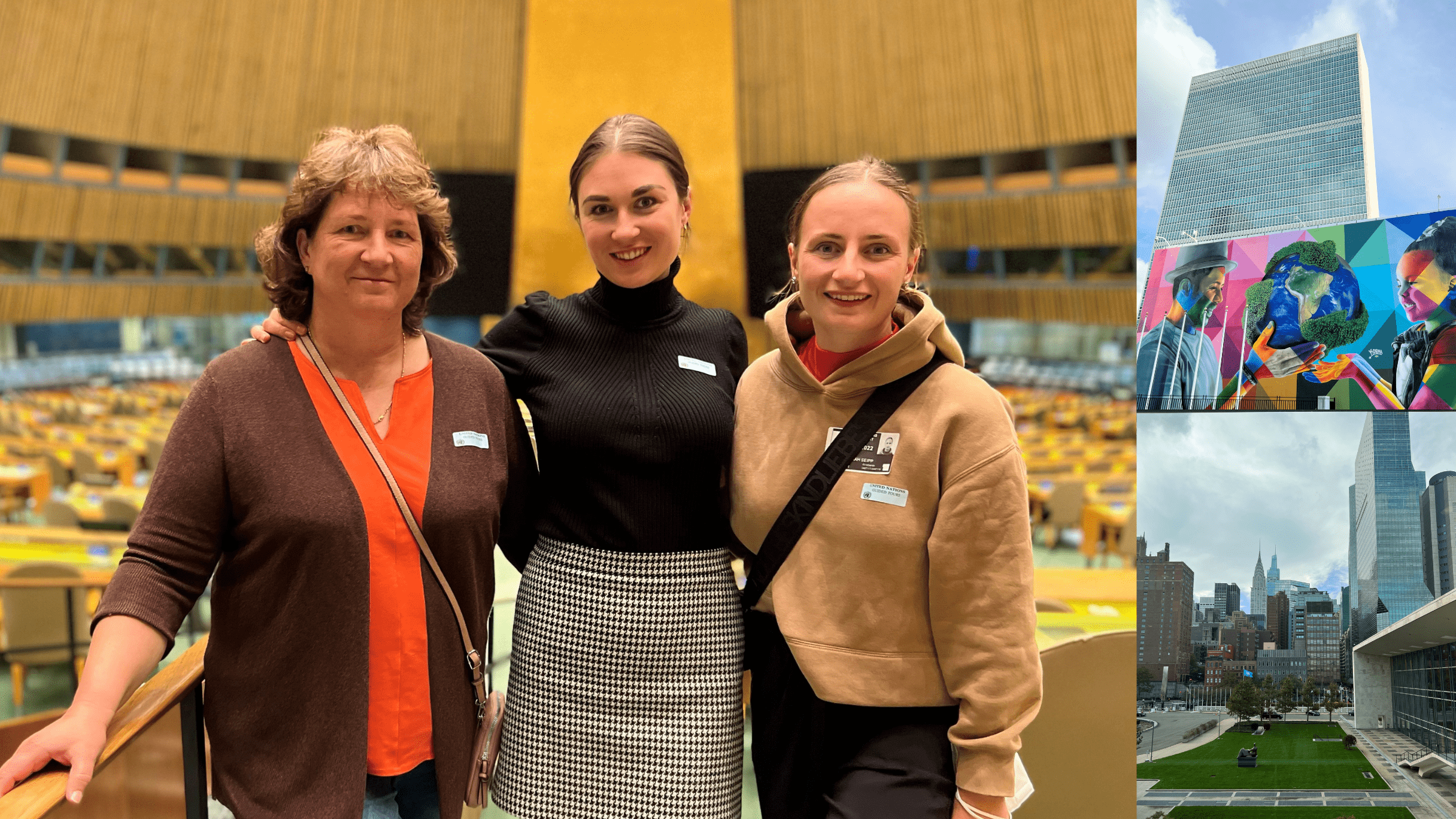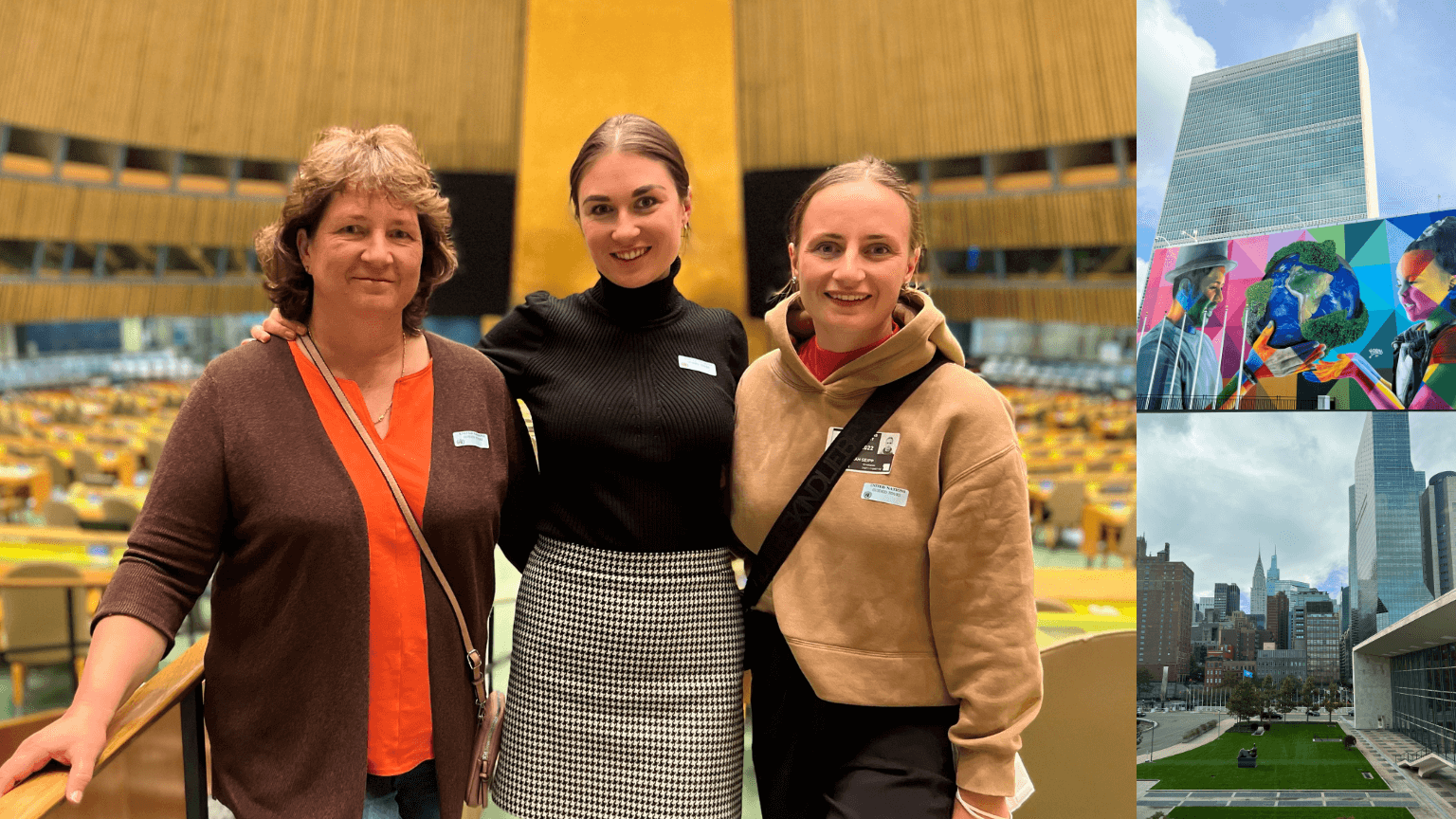 Back to the roots

of MUNA+

In October 2022, three members of MUNA+ were in New York City and, of course, did not miss the opportunity to see the inside of the United Nations. Like the NMUN delegation before, they also visited the 'General Assembly Hall', where usually the perhaps most important political international decisions are made. There was also a guided tour including an explanation of the UN system.

Did you know that the Declaration of Human Rights has been translated into 530 languages? This makes it the most translated document in the world.

Furthermore, the rooms of the Economic and Social Council could be visited. This council also launched the SDGs. The interesting thing is that the walls and ceiling follow a very specific artistic arrangement – sponsored by the UN member state Sweden. The wall is also called the 'Dialogus Wall' to emphasize that in order to make good decisions, one must always engage in dialogue. In addition, there is an intentionally unfinished ceiling construction. Intentionally unfinished as a sign that even development can never be finished and finished. ECOSOC, short for 'Economic and Social Council', is where 54 member states of the United Nations sit, each elected for 3 years.

A shocking realization was that the world seems to have $2 trillion available for military spending. Only 1/3 of that would be needed to get all of humanity above the poverty line. Definitely something that got us thinking.
"This is probably the most international place to be in this world. The United Nations is an important instrument for getting almost all the countries of this world around the table to consult together on global challenges."
~ MUNA+ member Michaela on visiting the United Nations
The System of the United Nations